Welcome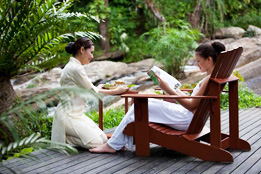 CHIIDA Spa offers you the complete peaceful surrounding for your extreme ultimate top of paradise spa experience with the perfect balancing of  nature and wellness.
At CHIIDA spa, your relaxing and satisfaction is our utmost pleasure. Into waterfall surrounding and perfect natural landscape at Sukantara Resort & Spa, the original place of CHIIDA Spa,  is a tropical hideaway where tranquil and nature sound of water, birds complement the soothing aromas of natural Thai herbs and spices. It is exactly perfect place to unwind and escape from outside the world.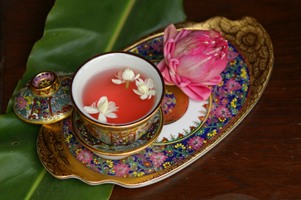 Conscientious attention is paid to every element to produce a completely rejuvenating spa experience. From the welcoming herbal refreshing tea to the fresh lotus you gaze upon through your massage bed headrest, nothing is overlooked. Soothing sounds intoxicating aromas with professional blended, tranquil ambiance, gracious caring gentle staff, peace, serenity and pampered indulgence.
The selected treatment customized and developed meticulously in the menu by menu from professional certified practitioners carried out in depth research and long time experience in thai herbal spa.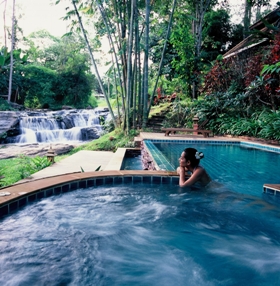 Deliciously indulgent treatments including various massage therapies, body treatments, facials are flavored by the world's timeless beauty and rejuvenation secrets of the THAI. The colours and rituals of these treatments are reflected in the way they are delivered with mindfulness and spirit of generosity. A visit will always leave you feeling exotic wonderful memorable experience.
Welcome to CHIIDA Spa… just because you deserve to feel the perfect rebalancing of the top of Paradise…