Philosophy
Our Brand Concept
The name of CHIIDA SPA derived from CHI (Inner Power) and LANNA word that meaning to "THE INNER POWER OF LANNA", is given to the SPA where the perfect rebalance of nature and wellness is. The concept is designed as ancient THAI LANNA (Nothern Thai ) Style, which is intended to be ….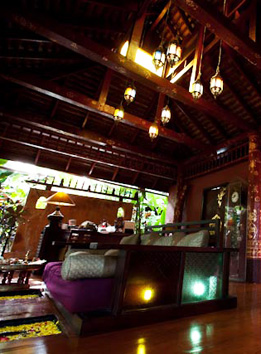 "MYSTICAL, TROPICAL AND SPIRITUAL"
Supporting the concept of
"Exotic Touch of Thai Spa Rejuvenate Experience"
at CHIIDA SPA provide know how of Truly Thai spa and present SPA standard of natural ecologically responsible luxury with elegance THAI LANNA "Northern-Thai Style" designed architecture and high grade furnishing and brass decorative items. Positioned as premier hotel spas which enriching the guests' life.